Nautilus Pompilius is a marine creature with a beautiful hard shell and a shimmering white-silver interior. However, this species is currently on the brink of extinction due to overfishing and human indifference. Learn more about this fascinating creature and why its preservation is crucial.
Nautilus Pompilius is a marine creature with a stunning hard shell that is adorned with red and grey wave-like patterns. Inside, the shell is lined with a shimmering white-silver material that resembles a beautiful piece of jewelry. The soft body of the Nautilus lies within the shell and is symmetrical on both sides. From the center of the shell to the mouth, there are more than 30 chambers separated by membrane layers that regulate the distribution of gases, allowing the creature to float or sink.
These creatures typically inhabit the deep slopes of coral reefs in the Western and Central Pacific and the Indian Ocean. According to fossil records, Nautilus Pompilius has been living on Earth for over 500 million years and may have survived several mass extinction events and significant planetary changes. However, once again, this species is on the verge of permanent extinction due to overfishing and human indifference.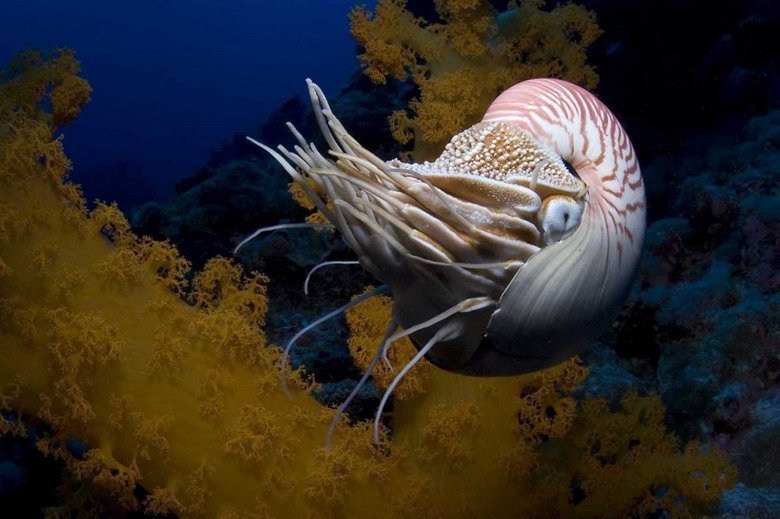 The Nautilus Pompilius has 90 tentacles around its mouth and two thick retractable tentacles, which it uses for self-defense by closing its mouth when threatened. When hunting, it extends all of its tentacles to catch prey. During rest, the tentacles retract into the shell, leaving only a few visible. The creature also has a funnel that sprays water, which is composed of two fused muscles. Nautilus Pompilius usually lies on the seafloor and crawls using its tentacles, ambushing prey in coral and rocks, sometimes using its funnel to move around. It emerges at dusk to feed on small fish and shrimp but quickly returns to the seafloor.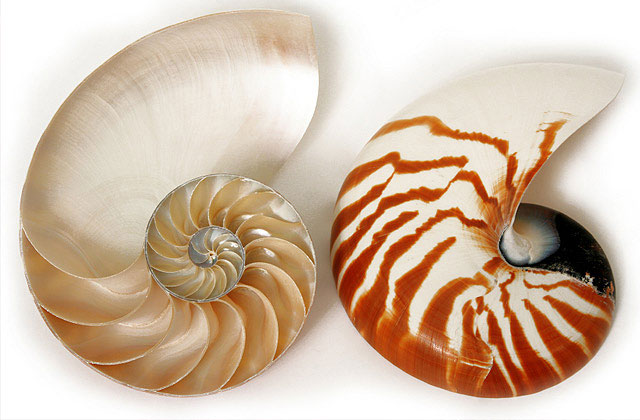 Although the Nautilus Pompilius is commonly referred to as a "shellfish," it is actually a close relative of the squid. Unlike squid, which can digest their hard outer layer, Nautilus Pompilius retains its ancient form. In Vietnam, this species is found in the coastal waters of Khanh Hoa and Ba Ria-Vung Tau. The population is low and is threatened by overfishing to make souvenirs and artwork, increasing the risk of extinction. Thanks to Nautilus Pompilius, scientists can determine the age of the Earth based on the colored stripes on its body.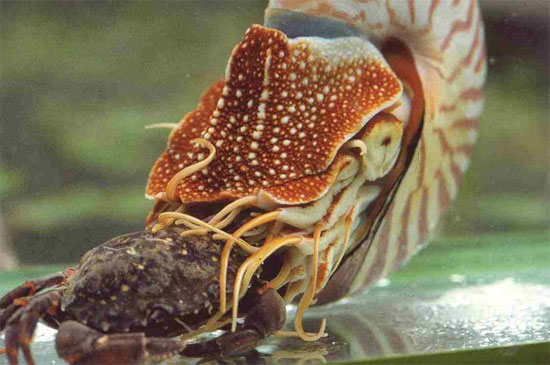 Nautilus Pompilius is a unique and fascinating creature that has survived on Earth for millions of years. However, due to human actions, this creature is now facing the threat of extinction. It is crucial that we take measures to protect the Nautilus Pompilius and preserve this beautiful and ancient species for future generations.